Faculty
Adam was born and raised in Olympia, WA. He attended the University of Washington where he received a double major in Communications & Political Science. He spent three years in Chicago where he got his master's degree at the University of Illinois at Chicago. Adam teaches our upper level students at Morningside Academy, including content classes in history and civics. Adam has presented the ABAI conference seven times.He cherishes his time with his beautiful wife April, and his sons AJ and Avery. Adam is an avid sports fan (Go Huskies! Seahawks! Mariners! Sounders! Storm! Avalanche! and Cubs!) and spent several seasons coaching Babe Ruth Baseball. Currently, he is coaching both his sons' baseball teams. Adam also enjoys traveling (he's been to over 20 different countries, and 30 U.S. States), reading (especially political, historical fiction and nonfiction, and fantasy/science fiction), playing sports and games with his sons, swing dancing, Star Wars collecting, and fly-fishing any chance he gets.
Faculty
Bailee is a long-time Seattle resident, having moved here during high school. She double-majored in Communication and Political Science at the University of Washington, with a minor in Education, Learning, and Society. She has always been professionally focused on education and the role community plays in that domain, working as the Education Director at the Wallingford Boys & Girls Club, a paraprofessional in an elementary school, and a behavior technician working with children and adolescents on the autism spectrum. She received her master's degree in Behavior Analysis from Florida Institute of Technology, and has a keen interest in its mainstream applications. Bailee has had the opportunity to take an applied behavioral approach to education since joining the Morningside Family in 2019. She serves on the board of directors of Seattle-based youth/arts organization Coyote Central, and is a member of the Association of Behavior Analysis International. When not thinking about teaching, Bailee enjoys attending Sounders FC games with her husband and son, doing yoga, running, and eating. Mostly eating.
Faculty
Geoffrey Martin, a Board Certified Behavior Analyst, participated in Morningside Academy's Summer School Institute (SSI) in 2000 while in Graduate School in Auburn, Alabama. He attended SSI the following year, assisting with testing and progress monitoring of summer school students. Returning in Summer 2004, he served as a classroom teacher of younger learners in Morningside's Summer School Program. In January 2005, Geoff moved to Seattle to join the faculty at Morningside Academy, teaching full-time in the Foundations Program with a focus on beginning and corrective reading, math, and writing instruction. After teaching in the classroom his first several years, he moved into the role of Lead Substitute Teacher of Morningside Academy, working with the range of curricula and students within both the Foundations and Middle School Programs at Morningside. In addition to his teaching roles, Geoff also assists with the design and production of instructional and supplementary practice materials. Geoff earned his B.S. degree in Psychology from the University of Florida and his M.S. degree from Auburn University. Originally from Northern Virginia, Geoff relocated to South Florida after middle school. He enjoys writing simple computer programs to automate common tasks, renovation projects with friends, reading, and seeing all Seattle has to offer.
Faculty
Hannah graduated from the University of North Carolina at Wilmington in May of 2018 with a Bachelor's degree in Special Education and Elementary Education, and minors in Psychology and Applied Behavioral Analysis. As a recent transplant, Hannah is continuing to explore everything that Seattle has to offer. When she isn't teaching, Hannah is searching for the best vegan restaurants, taking her dog hiking, looking for new houseplants, or cozying up with a good book.
Faculty
Born and raised in Arizona, Jessica moved to Seattle in 2015 after completing her BA in Nonprofit Management at Arizona State University. Jessica is looking forward to her third year as a teacher at Morningside Academy! When she isn't teaching, Jessica enjoys reading, painting, playing soccer, traveling, and listening to live music - especially hip hop and jazz.
Faculty
Kelsia moved to Seattle in August of 2018, after growing up and spending most of her life in Northeastern Alabama. She studied at Jacksonville State University, in Jacksonville, Alabama, where she obtained a Bachelor of Science in psychology and criminal justice with a concentration in forensic investigation and a minor in sociology. In this time, she discovered an alumnus of Morningside's Summer School Institute, Courtney Peppers, who taught reading to elementary-age students using a fluency-based model. Kelsia received her master's degree in Applied Behavior Analysis from Jacksonville state, where she worked in remedial math classes, helping prepare college students for college-level math. Kelsia is a vegetarian and enjoys experimenting with new recipes in the kitchen. She is a member of the local King County NAACP chapter, and enjoys volunteering as a committee member for the Standard Celeration Society. Kelsia has thoroughly enjoyed living in the city and spends her free time listening to music, reading, watching Netflix, and enjoying the beautiful scenery Seattle has to offer.
Faculty
Leah joins us for Summer 2020! She received her bachelor's degree in General Psychology in 2014 from Texas Woman's University, and master's degree in Behavior Analysis at the University of North Texas in 2020. She loves teaching kids and has a variety of teaching experience from swim instructor, to tennis coach, to private tutor. Leah attended the Morningside Academy Summer Institute in 2019 and was excited for the opportunity to join the Morningside team the following summer and school year. When she is not working, she is either hiking, running, swimming, listening to live music (pre-COVID), practicing yoga, or finding some other way to get outside.
Faculty
Nicole grew up in Coeur d'Alene, Idaho, before attending Eastern Washington University. She earned a Bachelor's degree in Special Education with an additional endorsement in Secondary English Education. Nicole knew she wanted to be a teacher when she was very young, and she often practiced by teaching lessons to her parents and younger sister. When she first came to Morningside in 2012, she was instantly impressed by the specific way of teaching and the fun, supportive learning environment. In addition to enjoying her time teaching at Morningside, Nicole has presented at the Applied Behavior Analysis conferences she has attended. She enjoys taking the Morningside Model and using it in different ways to inspire her students. When she isn't teaching, Nicole enjoys hiking, camping, and running. She completed her first marathon, the 2015 Seattle Rock n' Roll marathon, and looks forward to completing more.
Faculty
Shiloh grew up in the Seattle area and is a Morningside veteran. She has worked with both special education and general education populations since 2006. She presents her research at conferences, including the annual Association for Behavior Analysis conference, with executive functioning and gamification being her major academic interest areas. She has degrees in both Elementary Education and Curriculum and Instruction, with an emphasis on Precision Teaching and Instructional Design. Her master's thesis was on developing systems of assessment to measure progress toward writing benchmarks. In her free time she volunteers at the Seattle Aquarium as an exhibit interpreter, plays Dungeons and Dragons, and collects tarantulas. She lives in the Ballard neighborhood with her husband, and her dog, Yoshi.
Faculty
We're happy to announce Tyler rejoined Morningside Academy in Fall 2020 as a math teacher! He was born, raised, and currently resides in Wichita, KS. Soon after getting his undergrad in Elementary education, he was drawn into the world of Applied Behavior Analysis and Precision Teaching. His PT journey has taken him to Chicago, Indianapolis, Denver, and Seattle. After attending Morningside's Summer School Institute in 2018, he briefly joined on as a teacher before returning home and he couldn't be more excited to be "back in the classroom"! In a post-COVID world you might struggle to find him as he will likely be traveling somewhat aimlessly.
Art Instructor
Morningside Academy's art teacher Paul Conrad has provided a rich array of art skills and experiences to Morningside students for over ten years. Paul received his B.F.A from Cornish College of the Arts in Seattle, Washington. Trained in the fine arts and theater arts with teaching and craft skills, Paul provides students the opportunity to learn hands-on, promoting independence alongside a rich imagination-based arts program. Class themes include basics in drawing and painting, ceramics, sculpture, drafting, art tools, product and toy design. Paul gives students the chance to be creative and achieve completion of an idea - always a surprise with unexpected fun! What can be more fun than starting the day listening to music and sitting with a friend creating art?
Wushu Instructor
Restita DeJesus is the Instructor of Wushu-Fitness Class. "Sifu Rusty" as she is known at Morningside, has 40 years of experience in martial disciplines that include Karate, Kung Fu, Kajukenbo, Eskrima, Aikido, Kyudo, Iaido, Tai Chi, Qigong, and Wushu. Restita is a member of several national martial arts organizations, and was inducted into the Martial Arts Masters Hall of Fame and USA Martial Arts Hall of Fame. In 2019, Sifu's business attained the "Seattle Martial Arts School Of The Year" award by the Seattle Company Awards Association. In her spare time she enjoys meditation, motorcycling, target slingshot shooting, target blowgunning, bullwhip trick cracking, and paracord crafting. She is a Reiki master practitioner and ordained interfaith minister. Restita's goal is to share the fun and benefits of fitness with a martial arts theme with kids of all ages. Through Wushu, she hopes that kids can enhance their sense of confidence and empowerment, and mental sharpness and physical fitness.
Teaching Assistant
Mia Lazarou joins us in the 2020-2021 school year as a Teaching Assistant. Mia has assisted in Morningside classrooms for the last few Summer School sessions and already brings great experience in working with our students.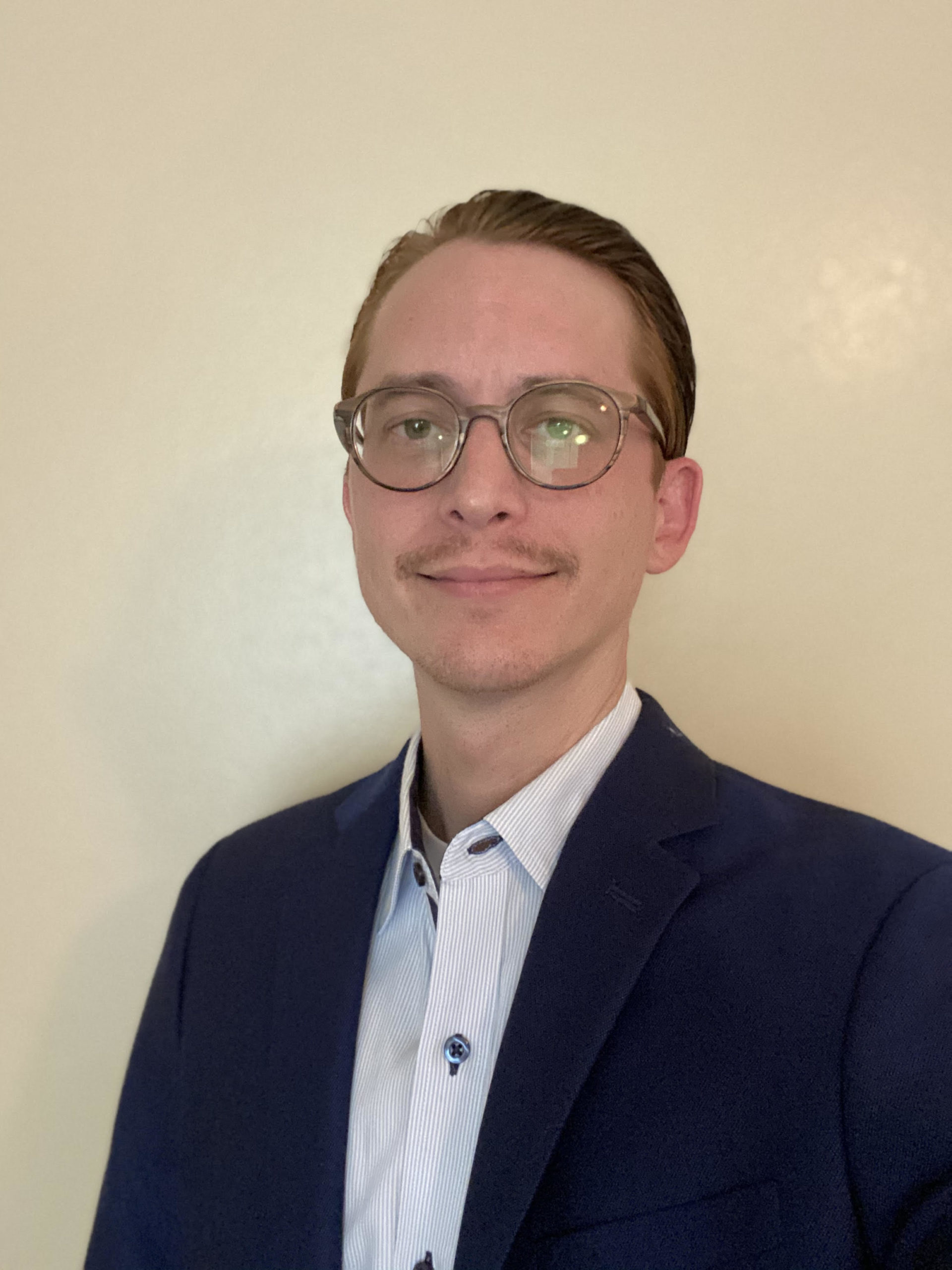 Teacher
Sean joins us in the 2020-2021 school year as a part-time science class teacher! Sean Will received his M.S. from the University of North Texas within the Applied Behavior Analysis Program and completed his internship through Harvard. Sean is a certified educator in the State of Texas and has spearheaded the development of programs used at animal shelters, zoos, and public schools. Sean has conducted research at local animals shelters and public schools, looking into questions of performance improvement, instructional design, and the development of problem solving and critical thinking repertoires. While working as a public-school teacher, Sean developed an after-school program for middle school learners aimed at teaching problem solving skills for students to apply to their school work and everyday life. Sean was elected by district teachers and administrators to the Educational Improvement Counsel in 2017, to advise the school board in decisions related to the public-school curriculum. Sean founded Constructional Approach to Animal Welfare and Training (CAAWT) in 2020, which is a non-profit that works to enhance the lives of animals and their caretakers. Sean is currently completing the PhD program at Florida Tech conducting research related to problem solving.