Director of Development
Raised in Seattle, Blue first came to Morningside as a student in 1982. She returned as a parent in 2008, and returned once again in 2016 as Director of Development! After working in the international shipping industry, Blue moved on to become a stay at home Mother. She has always enjoyed volunteering and helping in her community. Several years ago, Blue went from volunteering to working for nonprofits. She is now honored to have the opportunity to bring her expertise to Morningside. Blue invites Morningside families and alumni to join us to continue to build our fabulous community! Her job is to fund the needs of the school, but can't do it without you. Together, we can build community and have a lot of fun doing it. Blue looks forward to getting to know you and your children!
Director of Operations
Jen joined Morningside in February 2018, and enjoys very much working with the students at lunch/recess & in day-to-day operations. Jen grew up in the suburbs of Chicago, IL (go Cubs!), and got her BA in English from the University of Iowa. Since moving to Seattle 13 years ago, Jen has worked in Human Resources and Operations. In free time, Jen believes in activism and volunteerism, and is involved in local groups helping the homeless. As well, she's a Board Member of the Seattle King County NAACP as well as Vice President of the Seattle Perugia Sister City Association, the latter a local Italian cultural non-profit. She is still plucking away at the guitar, and misses seeing comedy & scary movies in the theater.
Administrative Coordinator
Julianne has been with Morningside Academy as Administrative Coordinator since summer 2017. Born and raised in the PNW, Julianne received a Bachelors degree in both Sociology and Pre-Physical Therapy from the University of Washington. She has been working with children for over 10 years as a swim instructor, ballet teacher, Pipeline Project tutor, and eventually in physical therapy. Before joining Morningside she was a physical therapy aide, gaining experience in assisting people of all ages with their rehabilitative needs. Currently, she is focusing her career goals toward counseling and school psychology. When she's not at Morningside, Julianne spends most of her time on the water and at the beach, swimming, kayaking, or reading a good book.
Director of Admissions
Martha joined the Morningside team as Director of Admissions in December 2018. She grew up in Texas and attended the University of North Texas where she received her Bachelor and Master of Science degrees in Behavior Analysis. During her graduate studies, Martha was a classroom instructor for an undergraduate course in behavior analysis. Since obtaining her Board Certified Behavior Analyst (BCBA) credential in 2012, the focus of her work has included parent training, serving at-risk populations, staff training and strengthening her operational skills in the context of behavior analytic service delivery. Her memberships are in the Washington Association for Behavior Analysis, the Association of Professional Behavior Analysts, and the Association for Behavior Analysis International. Outside of work, Martha likes to spend time with friends and family. If that quality time includes some BBQ and a bonfire, all the better!
Director of Technology
Robert joined Morningside Academy in February, 2018 as the Director of Technology. Although Robert has been with Morningside Academy for only a short time, his association with the Academy, and with Kent and Joanne, goes back almost 20 years! Robert joined Headsprout as the Network Administrator in 2001 where he got to know Kent, Joanne, and Morningside Academy as well, since the academy was piloting Headsprout's superlative reading solutions at the time. Outside of work, Robert enjoys reading and spending time with his wife, and dog, Sequoia. He is also a hobbyist developer, focusing on iOS apps and Alexa skills.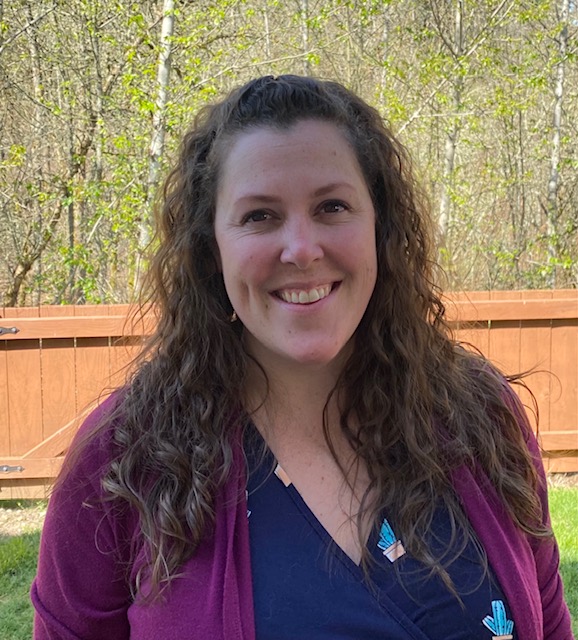 Accountant
Stacy joined Morningside Academy in 2021 as the Accountant. She grew up in Woodinville, WA and received a Bachelors degree from Western Washington University with a focus on Child Developmental Psychology. She is thrilled to bring her more than 14 years of accounting experience to Morningside while learning about the Academy's methods of teaching. Outside of the office, Stacy loves traveling, wine tasting, going to concerts/plays/shows, and she is an avid reader - often reading at least 2 or 3 books per week. She also has a wedding consulting/day of coordinating business on the weekends that keeps her busy, especially in the spring and summer. Stacy's biggest love of all though, is her family. She lives in Lake Tapps/Auburn with her husband and their two young boys. They are blessed with a large family who all live in Seattle and surrounding areas and are often getting together for gatherings of some sort.
Facilities Director
Tim manages Morningside facilities and special projects!